Description
Original, one-of-a-kind, Ophthalmologist developed lash conditioner that enhances the look of lashes, protects against breakage, while improving health, flexibility and strength, for lashes that thrive, naturally. Styling products that can cause breakage and brittleness.
Exceptional payoff eyeliner defines eyes with long lasting, smudge-proof wear. Silky, moisture-locking formula gently glides on without skipping, pulling or tugging. Silicone Emollients lock in moisture and soften skin to provide superior glide for precise application. Vitamin E provides natural conditioning and powerful antioxidant benefits to skin. Built in sharpener and convenient smudge tool allows for precise application and flexibility in your makeup looks.
BioPeptin Complex®: Our proprietary technology including peptides, Biotin, Lipids, and Green Tea extract rich in Panthenol, helps condition, strengthen, and soften eyelashes while defending from breakage and brittleness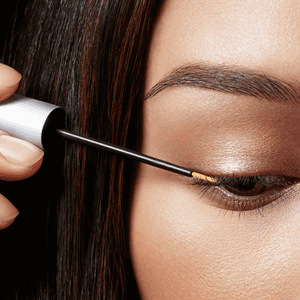 Apply a thin line of RevitaLash®Advanced EyelashConditioner directly to your eyelashes, above the lash line. It is not necessary to apply more frequently than once per day. Let dry completely before applying additional beauty products.
Hold the skin taut to help create a smooth canvas. Starting at the outer corner of the eye apply Definer Liner,tracing just above the lash line to the inner corner of the eye. Use the smudging tool at the opposite end of the pencil to soften and blend